All Programs
Community Resource Coaching
Pantry With a Purpose
Mental Health Counseling for Women
Womenade Financial Assistance
Groups
Newcomers Book Club
---
The Newcomers Book Club is a group of women who meet for group discussions around books of the group's choosing.
Our meeting is at WRC on the fourth Wednesday every other month, except in November which is held on the 3rd Wednesday because of the Thanksgiving holiday.  We meet from 1:30-2:30.
We welcome any woman who enjoys reading and interesting conversations!   Please email Mary Bucy at [email protected] for any questions about joining our group.
Here are our book titles and information for January 2022 thru November, 2022:
Note: The meeting leaders will be listed after the date, when available.
Jan 26,2022 Leader:  Kathleen Whiddon
First Friends: the Powerful, Unsung (and Unelected) People Who Shaped Our History by Gary Ginsburg. Here are the riveting histories of myriad presidential friendships, among them:Abraham Lincoln and Joshua Speed: They shared a bed for four years during which Speed saved his friend from a crippling depression. Two decades later the friends worked together to save the Union. Harry Truman and Eddie Jacobson: When Truman wavered on whether to recognize the state of Israel in 1948, his lifelong friend and former business partner intervened at just the right moment with just the right words to steer the president's decision. Franklin Delano Roosevelt and Daisy Suckley: Unassuming and overlooked during her lifetime, Daisy Suckley was in reality FDR's most trusted, constant confidant, the respite for a lonely and overworked President navigating the Great Depression and World War II.John Kennedy and David Ormsby-Gore: They met as young men in pre-war London and began a conversation over the meaning of leadership.  A generation later the Cuban Missile Crisis would put their ideas to test as Ormsby-Gore became the president's unofficial, but most valued foreign policy advisor.These and other friendships—including Thomas Jefferson and James Madison, Franklin Pierce and Nathaniel Hawthorne, and Bill Clinton and Vernon Jordan—populate this fresh and provocative exploration of a series of seminal presidential friendships.
March 23, 2022  Leader: (to be determined)
Merle's Door by Ted Kerasote: While on a camping trip, Ted Kerasote meets a Labrador mix living on his own in the wild. They become attached to each other, and Kerasote decides to bring the dog, who he names Merle, home. There, after realizing that Merle's native intelligence would be diminished by living exclusively in the human world, he installs a dog door in his house, allowing Merle to live both outside and in. Merle shows Kerasote how dogs might live if they were allowed to make more of their own decisions, and Kerasote suggests how these lessons can be applied universally, bringing to bear the latest research into animal consciousness and behavior, as well as insights into the origins and evolution of the human-dog partnership. A deeply touching portrait of a remarkable dog and his relationship with the author, Merle's Door explores the issues that all animals and their human companions face as their lives intertwine.
May 25, 2022 Leader:  Louise Judd
The Rent Collector by Camron Wright: Survival for Ki Lim and Sang Ly is a daily battle at Stung Meanchey, the largest municipal waste dump in all of Cambodia. They make their living scavenging recyclables from the trash. Life would be hard enough without the worry for their chronically ill child, Nisay, and the added expense of medicines that are not working. Just when things seem worst, Sang Ly learns a secret about the ill-tempered rent collector who comes demanding money--a secret that sets in motion a tide that will change the life of everyone it sweeps past. The Rent Collector is a story of hope, of one woman's journey to save her son and another woman's chance at redemption. It demonstrates that even in a dump in Cambodia--perhaps especially in a dump in Cambodia--everyone deserves a second chance.
July 27, 2022 Leader: Diane Earnest
Caste: The Origin of our Discontent by Isabel Wilkerson: Beyond race, class, or other factors, there is a powerful caste system that influences people's lives and behavior and the nation's fate. Linking the caste systems of America, India, and Nazi Germany, Wilkerson explores eight pillars that underlie caste systems across civilizations, including divine will, bloodlines, stigma, and more. Using riveting stories about people—including Martin Luther King, Jr., baseball's Satchel Paige, a single father and his toddler son, Wilkerson herself, and many others—she shows the ways that the insidious undertow of caste is experienced every day. She documents how the Nazis studied the racial systems in America to plan their out-cast of the Jews; she discusses why the cruel logic of caste requires that there be a bottom rung for those in the middle to measure themselves against; she writes about the surprising health costs of caste, in depression and life expectancy, and the effects of this hierarchy on our culture and politics. Finally, she points forward to ways America can move beyond the artificial and destructive separations of human divisions, toward hope in our common humanity.
Sept 28,2022  Leader: Beth Osbahr
A Good Neighborhood by Theresa Anne Fowler: All is well until the Whitmans - an apparently traditional family with new money and a secretly troubled teenaged daughter - raze the house and trees next door to build themselves a showplace. With little in common except a property line, these two very different families quickly find themselves at odds: First, over an historic oak tree in Valerie's yard, and soon after, the blossoming romance between their two teenagers. A Good Neighborhood asks big questions about life in America today - what does it mean to be a good neighbor? How do we live alongside each other when we don't see eye to eye? - as it explores the effects of class, race, and heart-rending love in a story that's as provocative as it is powerful.
Nov 16, 2022  Leader: Amy Chizen
Oona Out of Order by Margarita Montimore: It's New Year's Eve 1982, and Oona Lockhart has her whole life before her. At the stroke of midnight she will turn 19, and the year ahead promises to be one of consequence. Should she go to London to study economics, or remain at home in Brooklyn to pursue her passion for music and be with her boyfriend? As the countdown to the New Year begins, Oona faints and awakens 32 years in the future in her 51-year-old body. Greeted by a friendly stranger in a beautiful house she's told is her own, Oona learns that with each passing year she will leap to another age at random. And so begins Oona Out of Order....Hopping through decades, pop culture fads, and much-needed stock tips, Oona is still a young woman on the inside but ever changing on the outside. Who will she be next year? Philanthropist? Club Kid? World traveler? Wife to a man she's never met?
+++END+++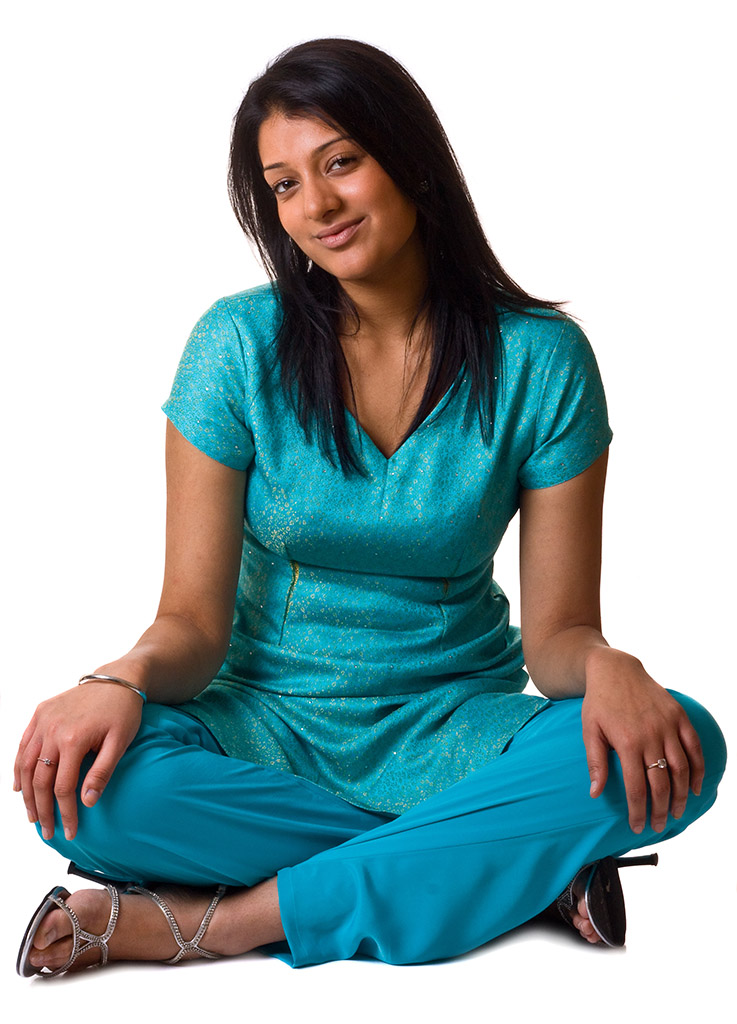 Please email Mary Bucy at [email protected] for any questions about joining our book club group.
Other support groups and workshops for women are offered as needed. Please visit the WRC Events Calendar to see what is upcoming.
If you are interested in hosting a new support group in our space, please contact [email protected].
June

2023

Mon
Tue
Wed
Thu
Fri
Sat
Sun

2

WRC OFFICES CLOSED - Groups Meet as Scheduled

Keep It Simple AA

Rainbow Recovery

• • •

3

WRC OFFICES CLOSED - Groups Meet as Scheduled

•

4

WRC OFFICES CLOSED - Groups Meet as Scheduled

ACOA-12 Step Group

• •

5

Keep It Simple AA

WRC Women's Book Club

• •

7

Keep It Simple AA

Emotional Support Group for Women

ACOA-Big Red Book Study

• • •

9

WRC OFFICES CLOSED - Groups Meet as Scheduled

Keep It Simple AA

Rainbow Recovery

• • •

10

WRC OFFICES CLOSED - Groups Meet as Scheduled

•

11

WRC OFFICES CLOSED - Groups Meet as Scheduled

ACOA-12 Step Group

• •

14

Keep It Simple AA

Emotional Support Group for Women

ACOA-Big Red Book Study

• • •

15

Keep It Simple AA

Piedmont Investment Club

• •

16

WRC OFFICES CLOSED - Groups Meet as Scheduled

Keep It Simple AA

Rainbow Recovery

• • •

17

WRC OFFICES CLOSED - Groups Meet as Scheduled

•

18

WRC OFFICES CLOSED - Groups Meet as Scheduled

ACOA-12 Step Group

• •

19

WRC OFFICE CLOSED - Groups meet as scheduled

Keep It Simple AA

• •

21

Keep It Simple AA

Emotional Support Group for Women

Newcomers Book Club

ACOA-Big Red Book Study

• • • •

23

WRC OFFICES CLOSED - Groups Meet as Scheduled

Keep It Simple AA

Rainbow Recovery

• • •

24

WRC OFFICES CLOSED - Groups Meet as Scheduled

•

25

WRC OFFICES CLOSED - Groups Meet as Scheduled

ACOA-12 Step Group

• •

28

Keep It Simple AA

Emotional Support Group for Women

ACOA-Big Red Book Study

• • •

30

WRC OFFICES CLOSED - Groups Meet as Scheduled

Keep It Simple AA

Rainbow Recovery

• • •