Donate
---
Support Women's Resource Center and Help Change Lives
Ultimate Women's Advocate Level - $5,000 annually
Empower Her Level - $2,500 annually
Center Circle Member (Women only philanthropic networking circle)
Monthly Mentor Level donates between $5-$20 monthly
Tribute gifts in honor of loved ones, Birthdays, Mother's Day, etc.
Endowment Fund to help grow the financial sustainability of the Center
Bequests – Contact Executive Director Michelle Morgan to learn more.
Corporate Sponsorships
Become a Member of Our Center Circle
"A circle is flexibility of flow.
A circle is the continuity of connection.
A circle is an integration complete and whole."
Are you passionate about your community? Do you want to empower women to succeed? Join our Center Circle!
Center Circle is a diverse network of women who are passionate about our community and empowering women. The exclusive members of the Center Circle support the mission of Women's Resource Center with an annual pledge from $250-$1,000, and connect with other like-minded women to be a positive influence in the lives of other women.
Center Circle is Women Empowering Women
"Kara" came to Women's Resource Center feeling extremely frustrated at her own choices in life. She had slid into alcohol addiction, sabotaged relationships, and self-medicated to fight depression and relieve pain from a chronic illness. Because of this, she had become extremely isolated. During her first meeting, we formulated a plan for her to follow to receive help and support. "Kara" is now doing very well after working her plan diligently. She currently attends regular support groups at the Center and has expressed her gratitude for our help and kindness on several occasions. After putting in the hard work this past year, she has a true community around her and feels her life moving in a positive direction. "Kara" is just one of hundreds of women in the past year who have benefitted from the programs and services provided by Women's Resource Center.
Will you help us grow and strengthen our circle so that we can empower more women like "Kara"? Get Started by contacting us today!
Center Circle Giving Options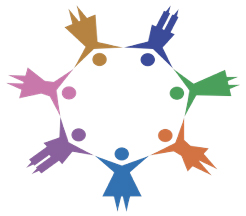 Full Circle
---
Annual Pledge of $1,000
You choose how you want to donate - one lump sum, quarterly, or monthly. (That's only $2.74 a day!)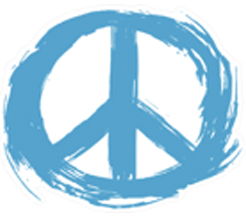 Inner Peace
---
Annual Pledge of $500
You choose how you want to donate - one lump sum, quarterly, or monthly. (That's only $1.36 a day!)
Other Ways You Can Help Empower Women
Donate cleaning supplies and personal hygiene products to Pantry with a Purpose
Donate art and craft supplies for "Stay Busy" packages for women who are high-risk and homebound due to the pandemic.
Donate gas and grocery store gift cards to help women in need
Make a difference this holiday. Shop for gifts at smile.amazon.com/ch/58-1727592 to generate donations for Women's Resource Center and check out our AmazonSmile Charity Lists to donate items we need most.